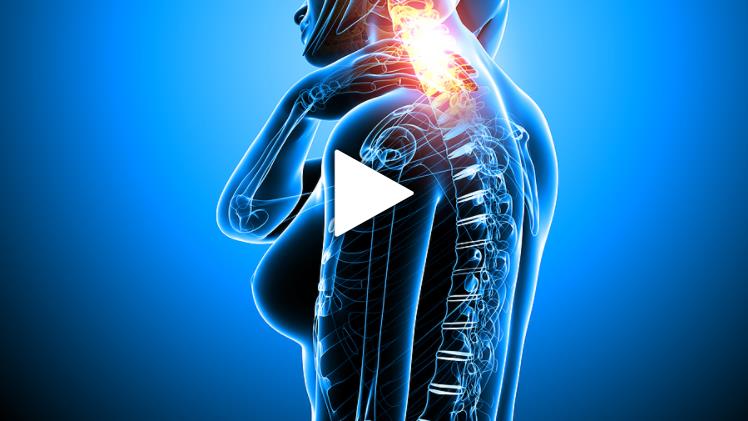 If you suffer from neck pain, shoulder pain, stiffness in the neck, or numbness or tingling in these areas or into your arms, this 4 1/2 minute video will give you useful insights. Dr. Lynch discusses the causes neck and shoulder pain and how he eliminates pain at Lynch Chiropractic and Chronic Pain Solutions.
To learn more about how we treat neck pain in Charlottesville, please visit the Atlas Orthogonal page on this website.  You'll hear why Dr. Lynch chooses the Atlas Orthogonal Technique to correct a misalignment of your Atlas.  The Atlas, located at the top of your neck, is the thinnest and most delicate of the cervical bones.  You can also see a full-spine chiropractic alignment gently delivered within the spine's natural range of motion.  All corrections to spinal misalignments are made without any twisting, popping or cracking.
Our approach to restore health and eliminate neck pain in Charlottesville is likely different than any you've heard of or experienced. We use a combination of treatment methods that effectively restore function and eliminate pain.  Let us help you eliminate your pain.  Call (434) 939-0069 to schedule your consultation. We hope we can help you.
Dr. Keith Lynch, D.C., B.C.A.O. of Lynch Chiropractic and Chronic Pain Solutions, Charlottesville, VA
A Board Certified Atlas Orthogonist through Sherman College of Chiropractic, Spartanburg, SC