Low Level Laser Therapy
Low Level Laser Therapy can quickly and dramatically reduce acute and chronic pain by:
reducing inflammation
reducing free radical production and oxidative stress
improving blood flow
enhancing tissue repair
improving cellular energy production (increasing production of cellular ATP).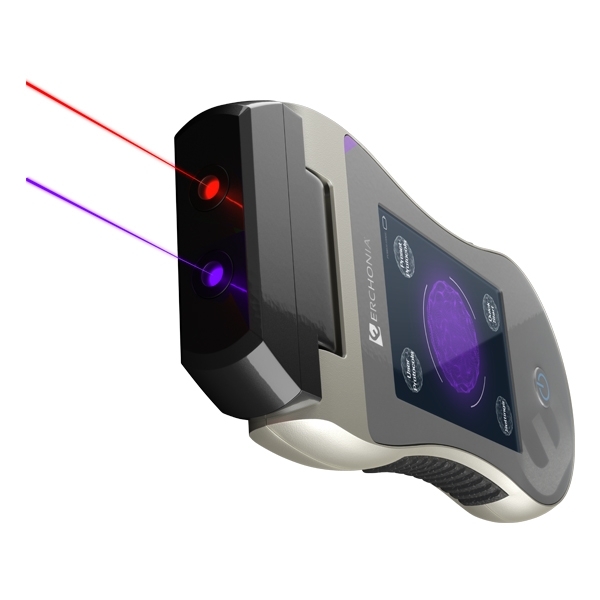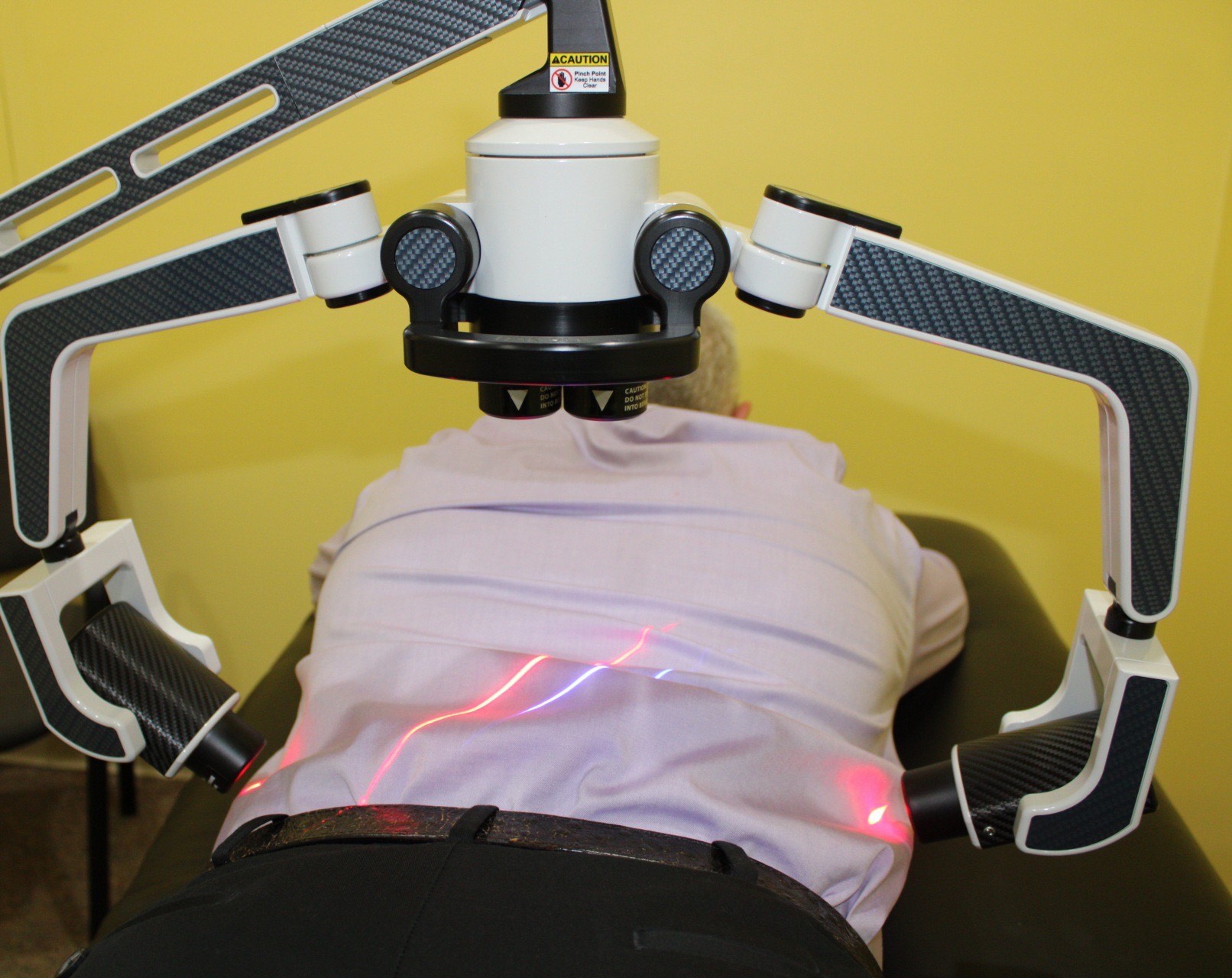 Erchonia FX 405
The Erchonia FX 405 uses low-level laser technology and patented laser diode aim to precisely target pain centers. The body absorbs the light energy, which encourages the cell's mitochondria to produce more ATP and promotes natural healing within the cell. Because the laser merely stimulates the cells to promote healing naturally, the FX 405 provides pain relief and reduces inflammation with no adverse side effects.
In addition, the violet laser offers anti-bacterial and anti-microbial properties. It also produces more energy per photon which research shows that the combination of violet and red lasers results in greater pain relief. The violet laser also enhances reactive oxygen species (ROS), which plays an important role in decreasing pain and inflammation.
FDA Cleared for use with Neck and Heel/Foot Pain.
It has also shown great benefits clinically with:
Spinal pain

Headaches and migraines

Acute and chronic conditions

Shoulder pain

Knee pain

Foot pain

Traumatic brain injuries
Post-stroke rehab

Herniated discs and Sciatica

Shingles and Herpes Zoster

Atypical facial pain

Trigeminal Neuralgia

Burns