Welcome, I'm Dr. Keith Lynch, Clinical Director of Lynch Chiropractic and Chronic Pain Solutions.
My story…I am 11 years old and life is especially good when Mom finally agrees to let me play football. The first game I'm hit hard from behind. I see stars and tremendous pain shoots through my neck and shoulders. And, that's not all…soon I can't turn my head very well. My parents take me home and rub some of Dad's muscle ointment on it, but the pain gets worse. Mom says, "I knew football was a bad idea!" The next day I wake up and can't turn my head at all.
Now I'm 'sure' of 2 things. First…I'm in for a trip to the Emergency Room, and two, Mom will never let me play football again. But…listen to this…Mom takes me to her chiropractor who 'adjusts' my spine. The treatment didn't hurt and I can turn my head again without pain. And get this…the bad headaches I've suffered with for years go away too. That experience sticks with me.
Years later I work as a chiropractic assistant. I see so many miracle cases that later I go to chiropractic school myself.
It's strange how life is. Now people come to see me with their neck pain. They also come to me with their headaches, migraines, shoulder/arm pain, whiplash from car accidents, backaches, bulging discs, carpal tunnel, numbness in limbs, athletic injuries, just to name a few. As you read how my chiropractic journey continues you will discover that now I am able to help people with chronic pain, pain they have had for years and years, Fibromyalgia Pain, Peripheral Neuropathy Pain, Knee Pain and so much more. I am blessed to have learned so much and to be able to help so many.
My clinical story…
When I opened my practice in October 1998, I was an upper cervical (neck) chiropractor. I became a Board Certified Atlas Orthogonist through Sherman College of Chiropractic, South Carolina in 2001. I incorporated full-spine adjusting with the Erchonia Adjusting instrument into my chiropractic care in 2005.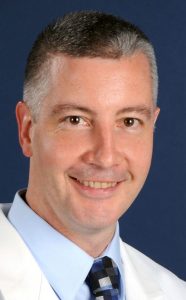 I've worked with thousands of patients, who have always appreciated that all chiropractic adjustments are done WITHOUT any twisting, popping and cracking.
As our reputation grew, the cases became tougher. I began seeing people with very severe problems that chiropractic adjustments alone didn't solve. So I focused my attention to learning how exposure to toxins, allergens, electromagnetic radiation, stress and nutritional deficiencies can affect your structural misalignments and take away your health.
I've learned by following certain steps to wellness and eliminating the interferences that are working against our body's health, we can obtain health, maintain structure and heal without drugs or surgery. At Lynch Chiropractic and Chronic Pain Solutions we heal the cause of our dis-ease and restore function to the body and eliminate pain.
We don't treat conditions that have people. We help people eliminate the interferences to their health and help them maintain their structure. By doing that, many times conditions go away. It isn't always easy, especially with chronic illness. It will take time, effort and lifestyle changes.
I'm thankful that I can now help people with many difficult and varied conditions.Functional healthcare starts with a hands-on examination to locate where the pain is coming from and how to effectively treat the cause. Please call (434) 939-0069 to schedule your consultation.
It is a pleasure to serve my patients with their health. If I can help, I'll tell you. If I can't, I'll tell you that too. I do not charge for consultations. So make your appointment. You have nothing to lose except maybe your chronic condition and pain. I hope I can help.Yours in health, Dr. Keith Lynch