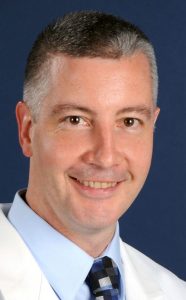 Dr. Keith Lynch earned his Bachelors of Science from Rutgers University, New Brunswick, NJ in 1994 and his Doctor of Chiropractic from Life University, Marietta, GA in 1997.  He started helping people with their health in Charlottesville in 1998.
Dr. Lynch is a Board-Certified Atlas Orthogonist from Sherman College, Spartanburg, SC.  Atlas Orthogonal is an upper cervical specific adjusting technique for correcting misalignments of the Atlas and Axis, the first two vertebrae of the spine.  He became Certified in the 6 Steps to Wellness Dr. John Brimhall in 2006.
Dr. Lynch has learned the Koren Specific Technique, a full spine instrument adjusting technique, with Dr. Ted Koren and is a graduate of the American Functional Neurology Institute in 2013.  He actively studies Functional Medicine with The Institute for Brain Potential and continues to study Low Level Laser Protocols and Techniques with Erchonia since 2007.
"When we eliminate the interferences that work against our body's health and restore function to the body, my patients heal, get out of pain and stay healthy.  It's awesome helping my patients with their health.  I hope to help you."
Dr. Keith Lynch